Home
›
Scope's online community
PIP, DLA and AA
Have your say about your online community!
Complete our
annual survey.
Applying for PiP again, what's your thoughts?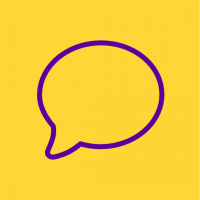 theange
Member
Posts: 13
Listener
Hi All,
I was born with a right hand only, the fingers of the left are not formed at all.  I received DLA until March 2017 (lowest rate) when I had the F2F interview at my home. The decision was... 2 points. Yep, 2 POINTS!!  I lost DLA and of course wasn't awarded PiP.  Various things have happened in the past 2 years;  I now  cannot peel veggies, and placing/removing pans from over is a bit dangerous. I have Osteoporosis which is giving me more lower back pain.  I've recently been issued 2 hearing aids (moderate hearing loss).  I am Hypothyroid.  I need help washing and cannot wash/dry my hair without looking like a birds nest...  I have applied again for PiP and am awaiting the tome - sorry I meant form, to complete and return.  Is there any real point in me putting myself through this again?  It so upset me when it was removed back in 2017 I don't want to go through that stress again.  What's your thoughts please?