Home
›
Scope's online community
Employment and Support Allowance (ESA)
ESA Support Group - Reassessment - only awarded for 4 months!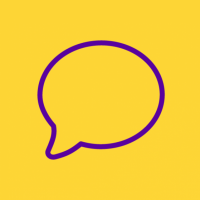 Bobbybiscuit
Member
Posts: 8
Listener
My wife (aged 64, 65 in October) has been in receipt of ESA  since 2011 (based her on NI contributions). She becomes a pensioner in Oct 2020. ESA at standard rate was granted for temporary period and following reviews and a successful appeal at Tribunal against a decision to withdraw it was restarted. Subsequently in 2013 I think wife went for a medical and she was put in the Support Group. She has chronic lower back pain (osteo arthritis - fusion of lower back) and extremely tender what appears muscular pain either side of the spine. has to take warfarin permanently because of blood clots in the lungs in 2010. Has a irregular heart beat following that. Been to panic clinic and trialled a new drug  for 12 months which made no difference. She is in pain 24 hours a day. Applies patches every 3 days and numerous amounts of other medication to help with pain and heart condition.  

I am my wife's carer and i took my  wife to an ESA reassessment recently. The 6 mile trip to their just really aggravated the back pain as it always does when we go out.  The practitioner could see how much pain was in and carried out the review without examining her. My wife broke down in tears with relief because touching her back would have made the situation worse for many days to come despite medication. 

Today, my wife got a letter saying she was to remain in the support group but only until late November this year. As always these letters arrive at weekends when you cant get hold of them. 

I am 67 and my wife's carer. I work part time at get home about 10.30am in the morning. My wife is in receipt of DLA  and has been since about 2013. Medium care full mobility. 

Can anyone explain to me why the ESA  only continues until November 2019 as no explanation has been given in the letter. There is no likelihood of my wife returning to work ever. 

Thank you for reading this.