Home
›
Scope's online community
Welcomes and introductions
Hi, my name is Positivitymighthelp!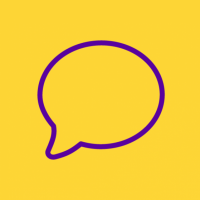 Positivitymighthelp
Member
Posts: 3
Listener
Hello, 
Just yet another newbie, not even diagnosed yet but already seeing a private consultant, I'm at the brick, first hand and wrist pain started in September and I'm about to lose it....
The pain becomes overbearing, I need to stick to my self made regime and if I go a wee bit off it because I'm not organised the pain paralyses me physically and emotionally.

I had osteparthitis in both my knees for years, luckily I managed to lose some significant amount of my overweight ( still a long way to go but I was pain free for a few weeks.  even stopped using morphine patches that I already had been prescribed. Then all of a sudden I started having pains in both my hands and wrists, I suspected CTS which I had many years back, I spoke to my doc, we checked my thyroid levels ( Hypo on meds) and it came back borderline overdosed. Luckily I have private health insurance so to speed things up I arranged an appointment with a really good consultant, I had an MRI with contrast a few days ago ( which was pure torture) now just awaiting to see this consultant again and hopefully get an answer and a plan of action to follow. 

This morning I could not even open a bottle of water to take my meds, I'm losing it, mornings are the worst, it gets easier during the day when I live hands a lot, but it takes longer every day to feel half way normal for a few moments every day.