Home
›
Scope's online community
Guest blogs
Yet another cost, the journey of raising a disabled child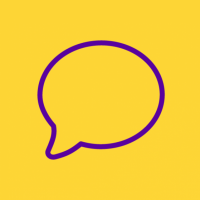 CharlotteG
Member
Posts: 9
Connected
My name is Charlotte, and my daughter Amelia has Cerebral Palsy. She is three years old and very cheeky. She loves to sing nursery rhymes and clap and dance to music. I blog occasionally about some of the joys and challenges of having a disabled child and mental health awareness.
We all know that having a child can be expensive. According to Child Poverty Action Group, the typical cost for a couple raising a child to 18 is £153,753. When I found out I was pregnant, I came up with a plan for managing costs whilst I was on maternity leave and for childcare costs when I went back to work. However, what I could not plan for was the additional costs that have come with Amelia's additional needs from Cerebral Palsy.
Scope did a study in 2019 about the Disability Price Tag which found that families with disabled children face an average of £581 a month of extra costs. This would suggest that the average of raising a disabled child to 18 is an added £125,496. That would nearly double the average cost of raising a child!
In Scope's Disability Price Tag report, they highlight three categories of additional costs most commonly experienced:
Specialist goods and services
Greater use of non-specialist goods and services
Higher costs for non-specialist goods and services
I want to share two examples of where we have faced additional costs due to Amelia's disability.
Higher Costs for non-specialist goods and services
One of the costs many parents will face is childcare costs. When I went back to work after maternity leave, I found a nursery which seemed right for Amelia. At 9 months old, Amelia did not have defined additional needs in comparison to the other children in the baby room. However, as Amelia got older, she needed more support to be involved in age appropriate activities like crafts or sand play.
The solution offered by the nursery was to provide 1:1 support for her through the day. They said that we would need to fund this as there was no available government funding to support a child under the age of two. This doubled our nursery costs from £45 a day to £90 a day. They still struggled with her needs and we ended up moving to a different nursery who do not ask us to pay any extra for additional support. Despite this, they are a more expensive nursery and we now pay £75 a day. This is a saving to us from the other nursery, but still a considerable amount more than we had originally planned for!
Specialist Goods and Equipment
We purchased a Firefly Go To seat which is a supportive seat insert that helps Amelia to sit on chairs, in a shopping trolley and in swings. One of the reasons we bought it was so that we could use it on an airplane when we go on holiday. We had previously used it for our holiday in May last year. We had a trip to Disneyland Paris booked for September, with a different airline from our previous holiday. When we contacted the airline to inform them we would be bringing the insert, they said we could not use it as it was not on their approved list. None of the three pieces of equipment on their approved list were suitable for Amelia.
They offered to refund our flights, but obviously we still wanted to go to Disneyland, and we would have lost the money on tickets and hotel! After a lot of research, we found a car seat which was on their approved list and suitable for Amelia. The airline had to grant us a concession to use it, but they did eventually agree. We had to pay £95 for the car seat so that Amelia could use the plane ticket we had paid £75 for. That was in addition to already having purchased a specialist piece of equipment which was suitable for other airlines.
Worries about the future
I know that we are lucky that we could afford to do this, and to even have the trip to Disneyland in the first place. But I do worry about the future. There might be unexpected costs to come and if we don't have the money, the concessions we could be forced to make would have a detrimental impact on Amelia.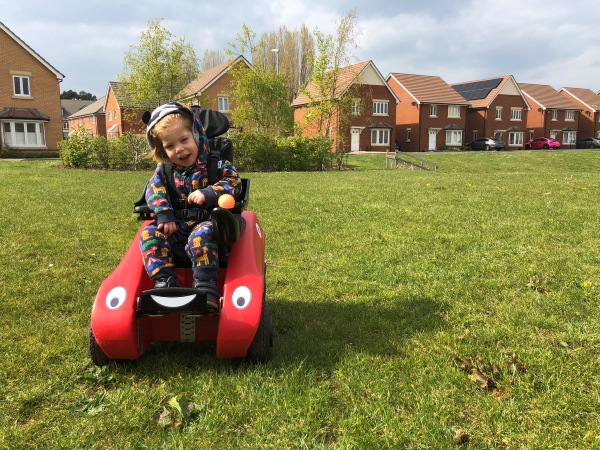 Scope's report calls on the government to take action and reduce the impact of these additional costs on families like ours. I would also like to call on companies to take a more common-sense approach when dealing with disabled people. For example, having a consistent set of rules about what equipment is allowed on-board an airplane, so that if we must purchase something, we only have to do it once!
Charlotte blogs about some of the joys and challenges of having a disabled child and mental health awareness. You can find her blog at ARG has CP.
Do you have extra costs due to having a disabled child? What do you believe needs to be done to reduce this? Let us know in the comments below!