Home
›
Scope's online community
Parents, carers and disabled parents
Deputyship at 18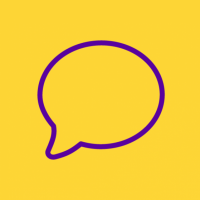 Supernova
Member
Posts: 1
Listener
Good Evening! I'm new on here & wanted advice & support where possible.
I will keep it as brief as possible. So I am a single parent, won a small negligence amount for my sons birth and therefore from the High Court I was given a court of protection deputy. 
My question is as parental control ends at 18, the deputy is taking over his well-being & financials. This leaves me possibly living in an annexe, whilst care is brought in for my son. I am middle aged, no family, no support, no friends, on everyday living PIP & carers etc. So all my benefits for my son will go to the deputy.
So firstly, shifted into an annexe, secondly, no income.
I know my son well, they don't.
How can this be done, with the parent that's been there every minute of everyday just thrown to one side? Does anyone have any experience of this, or know of anyone in the same situation please? Unsure how either of us will cope. He is not his real age, but several years younger. 
If anyone has any advice I would really appreciate your comments. Thank you