Home
›
Scope's online community
Finances and extra costs
Extra help when condition is worse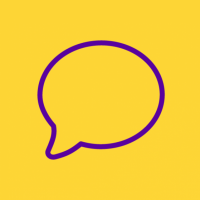 Bridgetty
Member
Posts: 8
Listener
What can I do to get my friend extra help now, whilst her condition is worse than usual?

What she wants is more hours so she can pay 2 regular carers. Also that if one is sick she so least has some hours with someone who knows her needs. 
Currently she has additional new serious symptoms, meaning she is less able to do the day to day things that are already a struggle. 
Also her regular carer is sick and so my friend had no paid care and her children are caring for her around their school and work schedules. I'm not sure why at this moment the agency have not sent another carer. I will find out. Perhaps it is due to COVID and her shielding. 

Separately we are going through a Pip review which we hope will restore her back to higher level PIP for both elements. She was incorrectly put on standards last time and was too stressed and ill to appeal it. We are told it will take months for the next step after she had her pip review assessment recently. 
But for the next month she needs more hours as she is sick. Even if her carer is back tomorrow she only comes 3 days a week and my friend needs daily help especially at the moment. 
Where should I start?
 What are the right questions to ask to find out exactly what her position is and how to get her more hours?

 Thank you
 B