Romina Puma on disability, dating and the myths about wheelchair users' sexuality.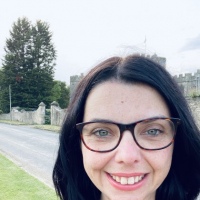 Romina Puma is a comedian with Muscular dystrophy who is perhaps best known for being candid about her sex life as a disabled woman.  Using comedy as a tool to confront prejudice, her upfront words both make people laugh and challenge the views that oppress people living with impairments.  

To see Romina in action, check out this video from Scope's 2016
#EndTheAwkward campaign
in which she talks about the pleasure of sex toys.
Interview with Romina Puma
We caught up with Romina over the New Year to chew the fat about dating, sex and how far society still has to go in dismantling stigmatised views.
It's been 4 years since you recorded 'On the prowl' for Scope.  Have you always been so open about your sex life and what reaction did you get at the time?  Do you still advocate the use of sex toys? 
Wow, already 4 years? Time flies! No, to be honest I wasn't so open when I was younger, probably getting older you don't care so much anymore what people think. People were impressed, you don't see often talking about that topic, it was eye opening and a lot of fun. It all started from my solo show where I was talking about my disability and all the things I went through since I was diagnosed, and the part of the show people remember the most is the part about sex and disability. I'm very proud of that show, because I raised a little bit of awareness about it. I do not really advocate, but if I get asked to advise I always recommend the use of sex toys, not only to people with disabilities but everyone should. With sex toys you can discover things about your body you never knew you liked, or at least that is what happened to me. 
Have you met anyone since 2016 and was being disabled ever an 'issue'? Or, are you happily single and navigating the lockdown dating life? 
I have met my partner just before Christmas 2016. It was the best present I could ever get. We are still together, and he actually proposed last year. We met on Tinder, I know one in a million dates that actually worked, and in my profile picture I was sitting in my wheelchair. It was a quick way of making it clear from the start and if it was a problem I wasn't even getting contacted. However, my partner didn't mind me being in a wheelchair, so he swiped right, we met, we clicked and the rest is history; and now my show is all about him.    

Overall, how do you think attitudes to disabled people and sex are progressing? Are there any stereotypes that you think still need to go?
There is still a lot of work to do. Stereotypes do not go away that easily. I'm sure there is more awareness, but also still a lot of ignorance. The most common stereotype about being a wheelchair user is that by default nothing works down under, but it is not always the case and on top of that there different ways to feel pleasure and more powerful than the normal sex everyone knows and does. Through comedy I always try to raise awareness, talking about being a person with a disability and in a relationship and my relationship is exactly the same as any other between able bodied people, not more nor less. 

What would your words of advice be to our disabled community members who are nervous about dating and don't know where to start or lack confidence?  
I would say to be strong and be prepared for all sorts. Especially if you go for online dating. I went on and off a few times, because it was getting too hard to cope. But do not give up, go out, meet people or go online and do things you like to do, be yourself and honest, and maybe when you least expect you will find the right person. 

Thank you Romina, we hope 2021 is a great year for you.
To keep up with Romina, follow her on Twitter
@RominaPuma
 and visit
her website.

Over to you:
What stereotypes about disability and sex most frustrate you?
How are you finding dating during lockdown?
Do you have any messages for Romina?
Drop us your messages below!
Online Community Co-ordinator
Want to tell us about your experience on the online community?  Talk to our 
chatbot
 and let us know.
Comments
Brightness
Categories
12K

Talk about your situation

21.2K

Talk about money

4K

Talk about your impairment