Home
›
Scope's online community
Universal Credit
UC Advice Please,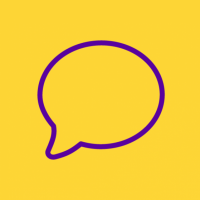 Ivy_Fox
Member
Posts: 3
Listener
Hello, I hope it's ok to put this here, but don't know where else to turn for proper advice!
I am currently on the old system still, WTC/Self employed, but I get higher rate PIP, lower rate mobility, I have been self employed for 7 years, 


On WTC I can take 6 months sick leave with out it effecting my wtc,


I am debating moving to UC as been told I would be applicable to LCWRA with my current situation, (I think that's right) also I have been told I would get more help with HB?  I pay pretty much all now, as well as all council tax, despite earning pretty much zero due to covid and lockdown. 


How would it work with sick notes, do I need them if I have PIP?  At the moment I just take the 6 months if required and that's it, no questions asked, I last took sick leave June 2019-Dec 2019, restarted work then lockdown kicked in. 

Its my mental health that's my disability, recently been diagnosed with PBD/EUPD, high anxiety, depression as well as C-PTSD,  I am finally on a road to getting help, therapy and more to help me through all this, I know I am going to have a lot of lows before I start moving back out of this, (3 serious suicide attempts since May 2019, plus other serious issues I don't wish to discuss, whilst I desperately want to work, my head right now is in a bad place) I have a social worker, a mental health nurse and a physiatrist involved, which is why I would ideally like to take some time out, get my head straight, then as soon as poss get back into my work. (I loathe not working) 

I currently get 
WTC
CTC
PIP and my husband gets carers for me. 

Thank you