Home
›
Scope's online community
PIP, DLA and AA
Scored 0 on PIP, assessor contradicts self. Please help.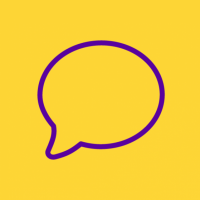 Razdva
Member
Posts: 3
Listener
Now, I've seen a lot of posts about PIP discriminating against mental health, and DWP deliberately not recording conditions that have been mentioned. But I was hoping these were old posts or were a small number of cases.
I have been scored 0 in every single category. The assessor talks about how I have difficulty in many of the categories such as: preparing meals, managing my health conditions & medication, going to therapy, washing/bathing, dressing, engaging with people face-to-face, planning and following journies. I soley rely on others for all of these or don't do them at all. BUT scores me 0 in every one of those categories and says that I can do all of those unaided, when actually I rely entirely on others for that.
Also the report says there is no evidence of cognitive and memory issues just because I have video games as a hobby and can SOMETIMES drive. Even though I had a 15 minute conversation on the call explaining how little my poor memory stretches and is non-existant (we went back to this several times).
The report details me having good rapport with the interviewer (apparently it's a crime to be charismatic, I also wasn't sober), and I apparently did not appear aggitated, anxious or tense. This is incorrect, as I had to get substance abuse to even attempt the call because of my anxiety, I was talking at super speed, and I was tripping over my words. 
She also says that anxiety cannot be used as an excuse for not leaving the house, is this right? She goes on to outline that I have no psyhical issues stopping me from moving about, so no problem there.
I am right on the border of stopping functioning as a person. Please tell me if I stand a chance to win a review, if you guys think I'm eligible?