Home
›
Scope's online community
Coffee lounge
Kaleidoscope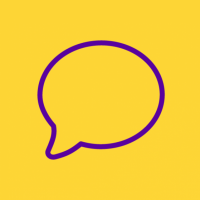 craftyarts
Member
Posts: 19
Connected
I am saddened there has been very few posts and they are years old ! I would love to see this section flourish as I am a trained art and craft teacher and taught children from age 2 to 100 year olds ! With many many disabilities as I taught in a psychiatric hospital to children in a special school for physical disabilities and then adults with physical disabilities.
Having a art exhibition in the stock exchange in London selling clients art work ! 
Art can be very liberating and can help with hand eye co-ordination and manual dexterity , although head bands can also help with head control . Please don't say you can't draw a straight line because few drawings require a straight line and there are so many mediums that you can use . 
A true story a client of mine threw anything they could get their hands on for 6 months he did not wish to do art ! It got to Christmas and all his friends were rolling tissue paper balls and he was asked to help them which he did …..and then he started to do some art . I moved centre and we had a big open day and he came to see me which I was rather surprised at ….so I enquired why I deserved a visit ?  Well I was blown away with his response he had just been commissioned to paint the fronts of un let  shops in a new shopping centre . He said it was the best experience of his life ! 
If anyone needs a help please get in contact …I am not a knitter or crotchet but I do know someone who can crochet so they could possibly help ! 
If you get good you can sell your work but first you have to inform the DSS and it comes under therapeutic earnings. You are allowed to earn £20 a week which does not affect your benefits. I hope people have found this interesting?