Home
›
Scope's online community
PIP, DLA and AA
This scandal needs to be heard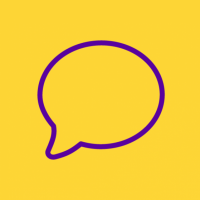 gillywingwing
Member
Posts: 0
Listener
I have had enhanced rate pip since 2014. Had home assessment by a paramedic on 14th February, decision on 27th Feb, standard rate on both elements.
I have Osteoarthritis, Meniere's Disease, severe IBS,  ischemic heart disease, and depression.
The assessor lied several times on my assessment, said she saw me walk 10 metres unaided, with normal gait, when she actually saw me walk 4 metres to the bathroom, with the aid of my stick, as without it I can't get up from the loo.
I told her I was  bowel incontinent, she said I was becoming incontinent, I told her that I get a 5 to 10 second warning, she said I get A 5 to 10 minute warning.
I have requested a mandatory reconsideration, but had to do this on my own as no help is available here in Derby, because of government cuts!
I emailed my M.P. who's response was to go to the local advice organisation for help.
I did this two weeks ago, and was promised a letter in a week, still haven't got.
I copied the assessors report and highlighted all the things wrong with it, and sent a copy in to DWP, along with photographs of the hallway the assessor saw me walk down, and a letter disputing the categories the DWP put me in.  
Also emailed capita with complaint over a week ago, no reply yet!

Something needs to be done about these assessor's telling lies about vulnerable people.
Please if you disagree with any assessors report, email the company they work for and your MP.
After all the government pays these organisations to act on their behalf.
This scandal needs to be heard!!!!!!!!!