Home
›
Scope's online community
Coffee lounge
International Volunteer Day - celebrating our wonderful community champions and advisors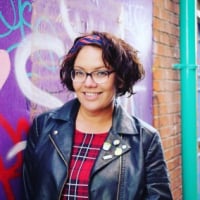 Sam_Alumni
Scope alumni
Posts: 7,729
Disability Gamechanger
International Volunteer Day (IVD) is held each year on 5 December and is the great chance for us to celebrate the efforts of our wonderful online community volunteers.  We have 15 community champions who share their time and experience to support us all here on the community and we have 18 advisors, some of them are Scope staff and some are volunteers who share their expertise and help us all so much
2017 Theme: Volunteers Act First. Here. Everywhere.
IVD 2017's theme 
#VolunteersActFirst. Here. Everywhere.
 recognizes the contributions of volunteers as first responders in times of crisis. Volunteers are present, all around us, answering calls in times of need, helping save lives today, and supporting those who want to continue living their lives with dignity tomorrow.  This year, IVD promotes the contributions of such volunteers at the local, national and international level.
Thank you to our community champions: @Jgeek @Blue Frog @htlcy @speedincaesar @mossycow @Stayce @iza @CaderMac @Geoark @gnmeads @steve51 @Roland @BeccaShark123 @CockneyRebel and @MJDean
Also thanks to our advisors @PSHEexpert @ParentingAdvisor @VickiKirwin @VioletFenn @simonsable @KirstenNutritionAdvisor @RebeccaMHadvisor @melaniethorley @NicolaLatheySLT and Scope staff members @Jean_Scope @Debbie_Scope @pia_scope @Zaid_Scope @Donisha_scope @rian_scope @mwila_scope @IndependentSupportServices @Ryan_Assistive and @Andy_Assistive
If you are interested in getting involved with the community and volunteering then please get in touch at [email protected] 
Scope
Senior online community officer