Home
›
Scope's online community
PIP, DLA and AA
PIP assessor phoning me at home, help.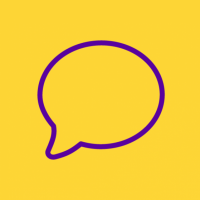 firefly22
Member
Posts: 28
Connected
Hello.

I had my PIP assessment two weeks ago.It was very long, over an hour and forty minutes.

After this on the Tuesday following I got a phone call at home from the assessor. I thought it was my mum as she had gone to the shops to pick some things up for me. I answered the phone and it was her asking me more questions about going out with my mental health. 

I was quite shocked, didn't know what to say as I didn't expect it. After the call I was in a huge panic, thinking something was wrong, shaking, couldn't breathe, I had a bad stomach (sorry if TMI) and didn't calm down for hours.

I'd finally put it out of my mind, and the same woman from the ATOS office has called agan. I was resting and my mum took the call. She said she has more questions for me on that question. I'm in a panic again, the same thing, bad stomach, shaking. 


I've never heard of it once, but now twice. It makes me worried something is going on here. And also, it feels a bit intrusive. I knew what to expect in the assessment centre, but now it's in my home.
They must have enough information, this was a REASSESSMENT too, a renewal. The forms had a lot of information too, and I was in there over almost two hours.

Part of my issues are mental health, and this is really not helping. Should we call the DWP and ask why I'm being called so much by the medical assessor. I've never had this.

Thanks for any help.