Home
›
Scope's online community
PIP, DLA and AA
PIP and Mental Health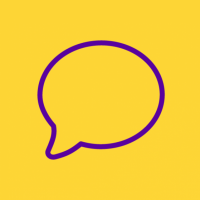 pkeith95
Member
Posts: 16
Connected
Hi All,
I applied for PIP on the 22nd May 2019, filled out and returned the forms around the 2nd July 2019 and had my F2F assessment on the 9th October 2019 (after a couple of cancellations due to staff sicknesses).  The report made it to the DWP the next morning
and I've just requested a copy of that report for my records.
I just wanted to know how peoples experiences have been with claiming PIP for mental health issues, specifically anxiety and depressive disorders?
I suffer with extreme anxiety and depression and have done for over 3 years now, following the breakdown of my career and losing all confidence in life generally.  I struggle to leave the house, engage socially, I don't answer the phone or the door.  Unsolicited mail can drive me into a panic.  I need support to go on any journeys to avoid panic and a huge amount of psychological distress.
My assessment was terrifying but I was so fortunate to have a mental health nurse as my assessor.  She was brilliant and let me talk everything through, let me dry my tears when it became all too much and, she had amazing insight to what I was saying.
I guess my question is, has anyone had a generally positive experience of claiming PIP for mental health issues?  Did you find the assessment report accurately described what you had said?  Did the decision reflect that?  How long after your assessment did you receive a decision?
I realise that these topics are discussed at length on forums but I would really like to create a space for these specific things.
Thank you all so much,
PK