Home
›
Scope's online community
PIP, DLA and AA
PIP telephone assessment today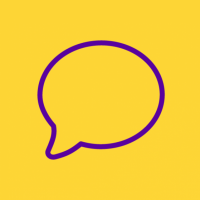 dragon20
Member
Posts: 5
Listener
Hi everyone. Im hoping you can put my mind at rest. I have fibromyalgia, osteoarthritis, IBS and bulging discs in my spine. I should have had my assessment at 2pm today but they called me early this morning to see if I minded doing it earlier. I agreed and the assessment was at 12pm. The assessor was a nurse and asked me questions like do I drive? I answered yes. He asked me how often I drive and do I drive a manual or auto. I confirmed auto and that I only drive rarely. He asked me if i struggle with fatigue and what my main symptoms are. I explained as best I could. 
The assessment lasted 23 minutes. I asked at the end if he had everything he needed and he said yes and that my form had been completed well. I only sent a couple on consultant letters because I was only diagnosed in April this year. He said I should hear in 8 weeks or so.

My question is, is this normal to have only a 23 minute assessment? He didn't ask about toileting or bathing or dressing or how far I could walk etc. Im confused!

Sorry for the long post but any advice would be appreciated.