Home
›
Scope's online community
Employment and Support Allowance (ESA)
Have your say about your online community!
Complete our
annual survey.
ESA and mental health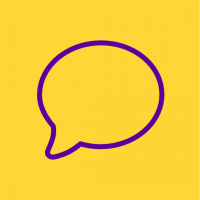 chihuahua
Member
Posts: 2
Listener
Hi to everyone in the community.I have come on here for some advice Firstly  six months ago i recieved the dreaded esa50 form which i sent back along with all the medical evidence and not yet heard anything back.I am already in the support group and still on dla as i have not as yet been invited to claim pip.However my problem is this I have Hiv .epilepsy copd and mental health i am diagnosed with personality disorder.i am 57yrs old and have selfharmed since a teenager.However i have not self harmed in recent yrs .But my depression and anxiety runs deep within me and the continouse assessments and the thought of the pip form coming through the post is causing me so much stress i have stopped taking my hiv medication and recent bloodtest have shown the virus is again building up and detectable as i would rather die than live a life of humiliation.this has ofcause upset my hiv specialist.But unfortunatly i have done many mad things suicidally in my life and all  this benefits business is returning me to my old self and no mental health worker has ever made a difference as its difficult for me to carry on when some people are trying to help me but on the other hand the dwp assessments or even just waiting for the next form is destroying me.i am at a loss.