Home
›
Scope's online community
Universal Credit
Can LCWRA be backdated?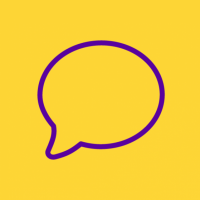 jane_brunt
Member
Posts: 3
Listener
Hi, this is my first post. I have a 20 year old son who has Down syndrome. Until his 20th birthday, he was included in our tax credits but now he claims universal credit. I had to apply on his behalf and I am now his appointee. I have provided the DWP with a fit note from the GP that states that my son will not be expected to work, at all. My son gets PIP and I have provided those documents too. ( He gets the enhanced rate). 
At first, I was told that he will have to attend commitment meetings, regardless of his disability. This is absurd and I, obviously,disputed this. I explained, over and over, that he obviously has limited capability to work and was told that he would only get the basic amount until he gets a work capability assessment! Even though he has already had an assessment for PIP and it is in date until 2020 and the GP had provided an indefinite fit note! After many phone calls and emails to the manager at the job centre, an appeasement was put on the commitment meetings and eventually a decision has been made to put him in the LCWRA group ( without a WA). However, his new payments will not be paid until October and WILL NOT be backdated! How is this fair? My son has a life long disability that will never change. It's bad enough that we are reminded of this constantly but have to prove it all the time. Now they have placed him in the appropriate group, after weeks of stress (and very little money) but will not give him what he's entitled to.
my question is... do we have any chance of getting his money backdated to the start of the claim?