Home
›
Scope's online community
Universal Credit
WCA & PIP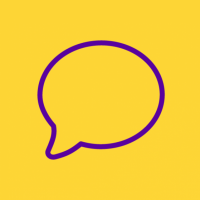 KEE
Member
Posts: 84
Courageous
Hi this is my first post so forgive me if I have posted in the wrong place, I am confused with the benefits process and require some help please.

I had to give up work Nov 2018 and currently claim UC and submitted 'fit note' since then until presently. I had no WCA but 0 commitments to search for work, only to update via my journal any doctors appointments etc and my work coach just booked appointments to see him each time my fit note ran out in order to resubmit a new one. (Usually every two months).

In March 2019 under the advice from a welfare rights officer I found out I could apply for PIP. I made a claim and had a home visit assessment on 9th May 2019. I am awaiting decision, I received a txt message on 16th May 2019 stating the report is with DWP. 
Since then I have received a note in my journal stating a WCA questionnaire is being sent out to me and I may have to attend an assessment for this too. 

I do not know how I can face another assessment and another form with similar questions on it yet again. It's knocked the stuffing out of me and I suffer with severe depression & aniexty, Fibromyalgia and 2 slipped discs with hairline fracture in my back.

I have just today had more medical tests which has had an abnormal reading and I now have to be investigated as to my breathlessness. I suffer mentally, physically and often get confused so I get UC paid fortnightly due to struggling with finances.

I find it confusing that after stopping work and after 7 months of claiming UC and submitting Fit Notes I have never been offered a WCA. Nor did I realise I could be claiming an additional payment. It's Only today  I find out, when I am mentally drained from just going through a PIP application and f2f assessment in my home. 
If the PIP decision is going to grant me this benefit then wouldn't this be enough for DWP to make a decision for WCA ? I can not cope with this. 
Thank you for any help and advice.