Home
›
Scope's online community
Employment and Support Allowance (ESA)
Question regarding means tested ESA and a potential OVERpayment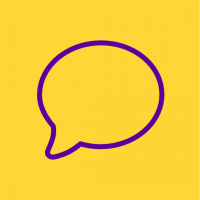 rr2019
Member
Posts: 5
Listener
Hi. This is my first time posting. I'll try to explain this concisely.

In 2012 my brother was moved from incapacity benefit to Income Related ESA. In the letter he was told that his previous benefit was higher than the maximum allowed with ESA. In order to avoid him suffering a drop in his benefits, his weekly ESA payment was fixed at the previous amount.

Since then his savings rose above the £6000 threshold. He has not notified anyone because due to his mental disability he did not realise it was necessary. The level of his savings have only recently come to light now that I am helping him with his finances.

My question is in two parts:

Firstly, should those savings reduce his ESA payment. Normally they would, I know. But as he was put on a higher level back in 2012 and told that this was specifically to avoid him receiving a drop in his benefits, I'm uncertain about whether they would now wish to reduce his ESA payment due to increased savings?

Regardless of whether he SHOULD have notified the ESA people about the savings, the fact is he DIDN'T. It was an honest mistake in the sense that he didn't think it was necessary; he wasn't deliberately trying to deceive anyone. But what happens if it turns out that he has received a substantial overpayment? Will they just ask him to repay it (which of course we're happy to do) or is this likely to result in legal action against him? I'm rather worried about this particular possibility.

Thanks in advance for your help.